Just a few weeks ago, AdPR students spent the week in Silicon Valley and at San Francisco Tech firms. 
Hosted by chief marketing officer at eBay, Suzy Deering (ABJ '92), students stopped at eBay, Pinterest, Facebook, the Verizon innovation center, Google and Twitter.
Students took tours of the facilities and attended a variety of presentations from Grady alum about recruiting, marketing and opportunities and challenges tech mediums face.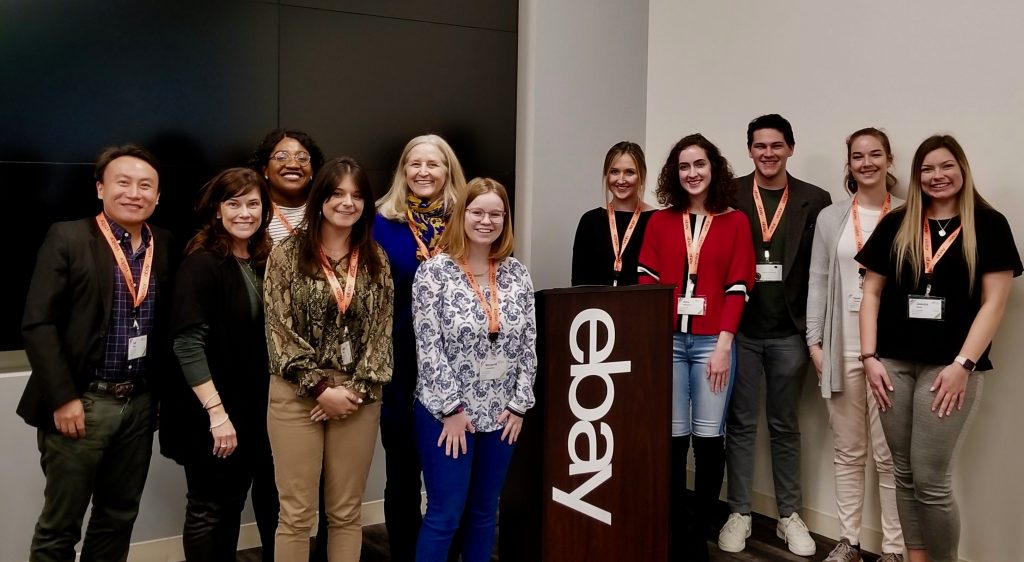 The trip allowed students to experience first-hand what it is like to work in the fast-paced and exciting tech industry as well as the latest innovations used by these companies for advertising and public relations.
"New communication technologies are emerging rapidly in the advertising and PR industries, so it is always great to be able to help students learn about cutting-edge innovations in the tech industry, so they can be better prepared for their professional careers," said faculty advisor, Joe Phua.
The trip proved to be an important learning experience for AdPR students as they were able to meet with professionals working in some of the most successful tech companies in the world.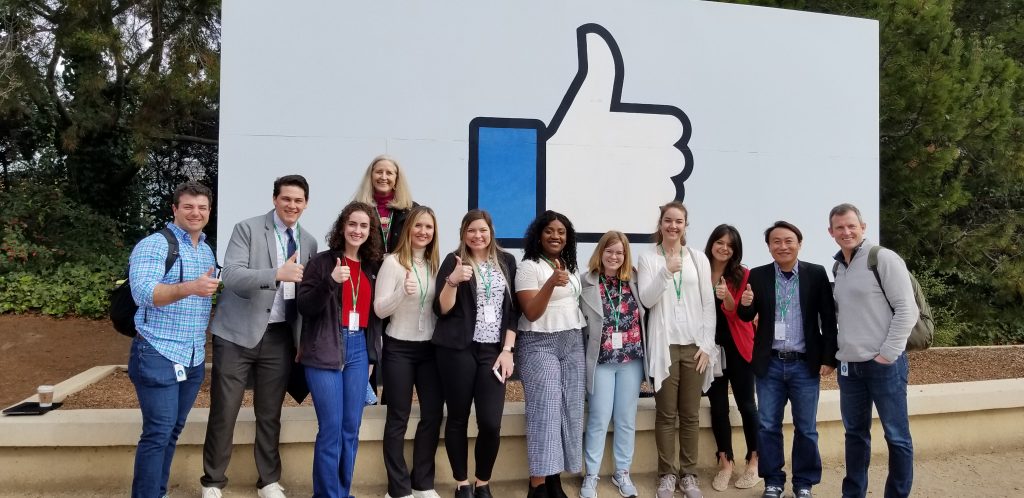 The second evening of the trip was spent at an alumni event in which students met with AdPR alum who shared tips and experiences on moving to San Francisco.
"This was a terrific experience for our students to visit leading media firms and hear from their professionals. We are so grateful to Suzy Deering and her team at eBay for making this visit possible. The students all felt lucky to get this up close look at these firms and to meet UGA grads along the way," said Karen King, faculty advisor for the trip.