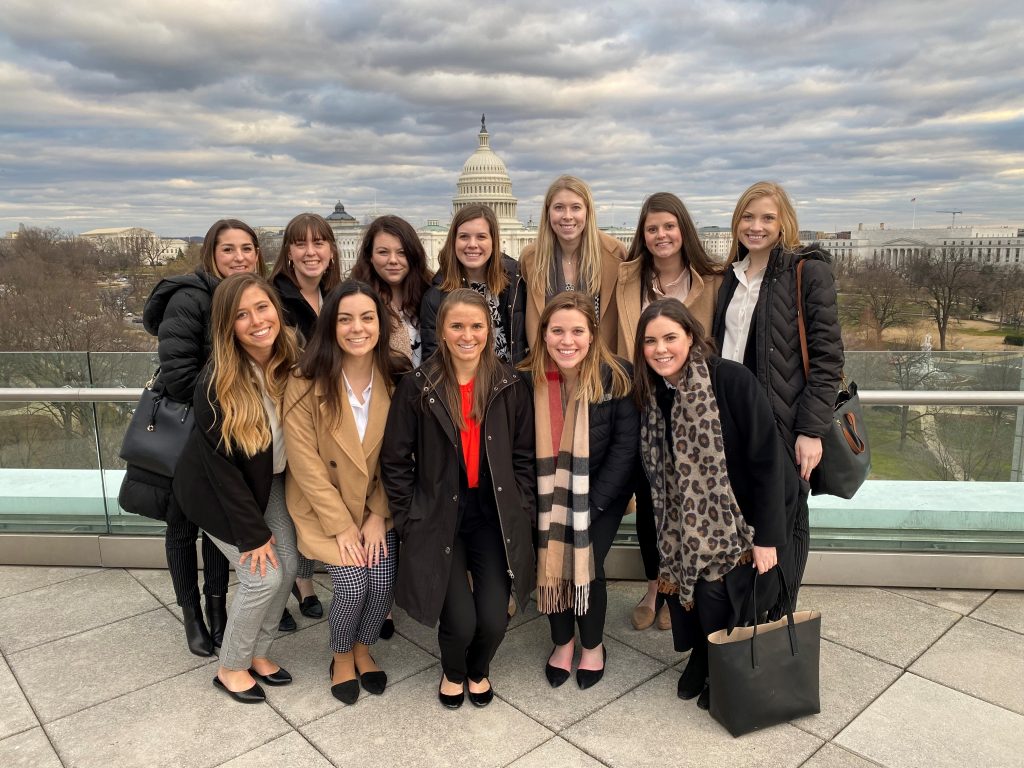 Grady College made its annual visit to Washington, D.C. the week of Jan. 27, 2020. This trip gives students the opportunity to learn about the market in D.C. and to gain a competitive edge in pursuing careers in our nation's capital. 
A dozen AdPR students spent a week in the city this year, learning from industry professionals and networking. Prof. Joseph Watson, Carolyn Caudell Tieger Professor of Public Affairs Communications, Advertising & Public Relations, and Samantha Meyer, Director of Experiential Programs for Grady College, led the group.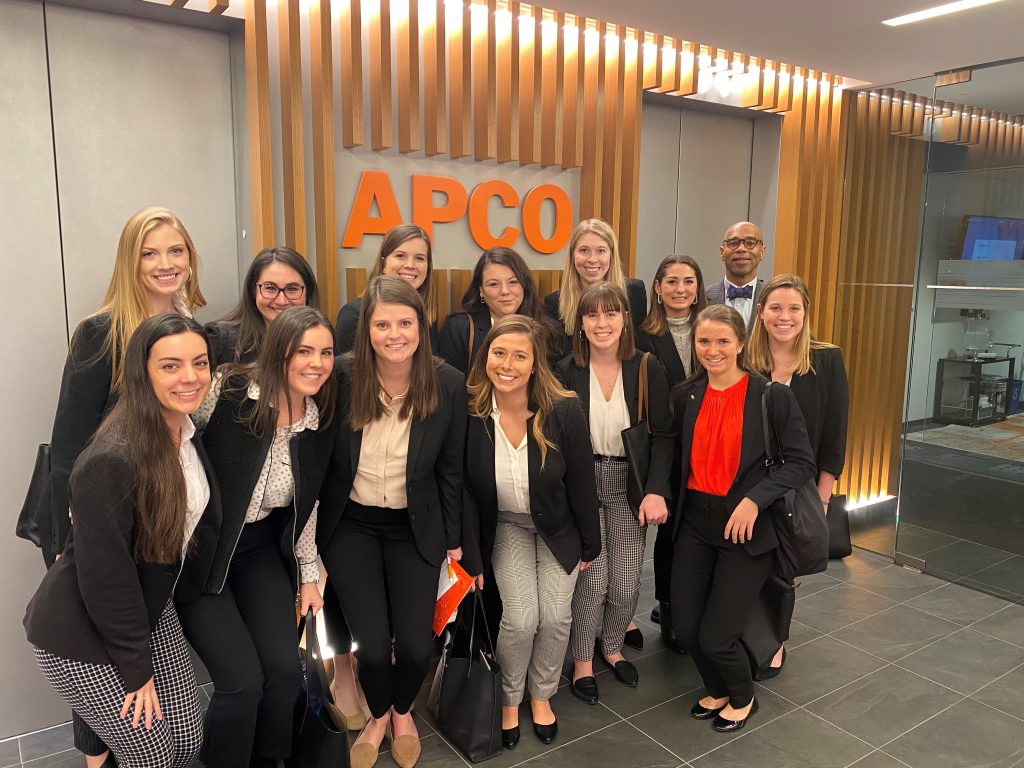 The group made five company visits throughout the week, along with a Capitol Tour on Tuesday afternoon. APCO Worldwide, Edelman, National Geographic, Powell Tate | Weber Shandwick and Sen. David Perdue's Office graciously welcomed them and discussed how to break into the industry, realities of daily work in their roles, and samples of their recent campaigns in public relations and public affairs. Wednesday evening, our students had the chance to connect with D.C.-area alumni at the Grady College Alumni Mixer at MXDC.
Emma Crosby, PRSSA president, commented on the benefit of the mixer: "I was reassured that the Grady prestige and presence really follows you wherever you go, and how many dawgs there are in D.C."
All of our students had the opportunity to explore the city and shadow professionals on Thursday, Jan. 30. They were paired up and hosted by the following organizations: American Chemistry Council, APCO Worldwide, Bully Pulpit Interactive, National Geographic, Powell Tate | Weber Shandwick and Scott Circle Commutations.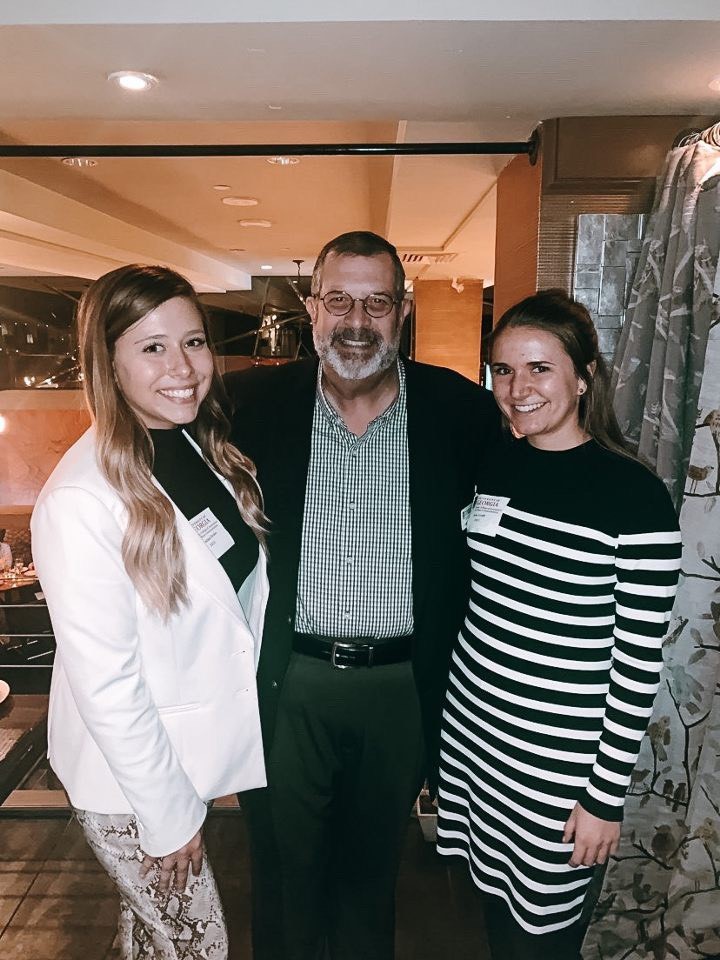 "The D.C. trip was such an eye-opening opportunity for me to learn more about different types of PR support teams that are less discussed, such as data science and measurement groups," said public relations major Emily Goncalves.
The D.C. tour creates opportunities for AdPR students to discover new passions and experience a city full of endless possibilities.