Student Clubs and Organizations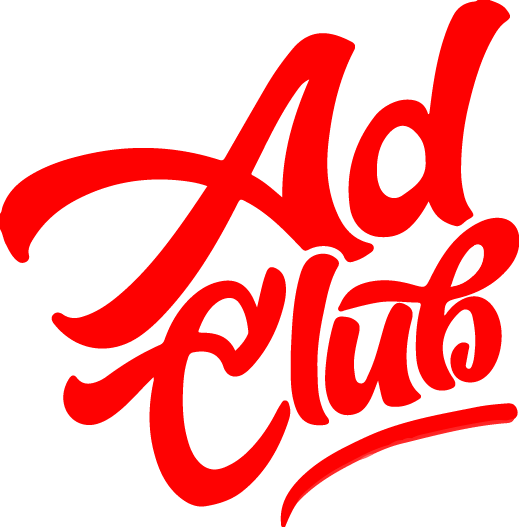 UGA AdClub is a nationally-affiliated professional student organization and the second largest chapter of its kind in the United States. AdClub provides members with industry-related content and networking activities designed to guide the transition from the university to careers in the advertising industry.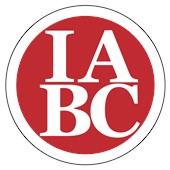 IABC, International Association of Business Communications, at UGA provides members with networking events, job search assistance, and opportunities for real-world education and development in the business communications field.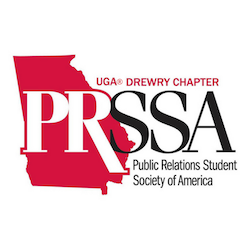 The PRSSA mission is to prepare students for life after graduation through skills acquisition, peer networking and professional development. In addition to chapter meetings, members have numerous opportunities presented through PRSSA such as executive roles, AdPR Connection, agency tours, etc.
Talking Dog Student Agency
Talking Dog is the University of Georgia's premiere full-service student-run agency. Staffed by some of the best creative & analytical minds at UGA, we deliver innovative campaigns built on a foundation of in-depth research, unique insights and stellar creative. Our client list is impressive – from global corporate clients to local small businesses and non-profits, we are proud of our work!
Talking Dog has open applications each year. Open to all majors, there is an opportunity for everyone to find a role that fits their talents.
Domestic Study & Study Abroad Programs
Agency Tours
Silicon Valley AdPR Trip
The Silicon Valley trip gives Grady's AdPR students the opportunity to tour some of the most notable and successful tech agencies in California and in the world, including:
Facebook
Twitter
Pinterest
eBay
Verizon
Google
and many more!
"The trip allowed students to experience first-hand what it is like to work in the fast-paced and exciting tech industry as well as the latest innovations used by these companies for advertising and PR. Perhaps most exciting of all, throughout the trip, students are also able to network with some of our esteemed ADPR alumni who have gone on to leadership positions in advertising and PR within these tech companies."
"I had a wonderful experience on the Silicon Valley trip. New communication technologies are emerging rapidly in the advertising and PR industries, so it is always great to be able to help students learn about cutting-edge innovations in the tech industry, so they can be better prepared for their professional careers. The most fulfilling part of this trip for me is helping to connect current students with ADPR alumni in the Silicon Valley area, and equipping them with knowledge they need to succeed in the advertising and PR industries in the face of rapidly changing technologies."
– Joe Phua, Associate Professor, Department of Advertising & Public Relations
AdPR Washington D.C. Trip
Each year, Grady takes a small group of AdPR students on a week-long trip to Washington D.C. to show them the market in the city and how to succeed there, giving them "a competitive edge in pursuing careers in our nation's capital." In 2020, the group was led by Professor Joseph Watson, Professor of Public Affairs Communications Carolyn Caudell Tieger, and Samantha Meyer, Director of Experiential Programs for Grady College.
A few of the agencies the students have had the opportunity to explore in the past include:
APCO Worldwide
Edelman
National Geographic
Powell Tate | Weber Shandwick
In addition to agency tours and networking, the 2020 trip also allowed for the students to tour Senator David Purdue's office where he "discussed how to break into the industry, realities of daily work in their roles, and samples of their recent campaigns in public relations and public affairs." The students were also given the opportunity to connect with Grady alumni in the DC-area at the Grady College Alumni Mixer at MXDC.
The students were also given the chance to explore the city and shadow professionals. They were paired up and hosted by the following organizations:
American Chemistry Council
APCO Worldwide
Bully Pulpit Interactive
National Geographic
Powell Tate | Weber Shandwick
Scott Circle Commutations
*Quotes from Samantha Meyer
Chicago AdPR Agency Tours
Chicago Agency Tours generally take place in the Fall semester in October for Grady AdPR students. The trip is sponsored by AdClub, but it is an experience for both advertising and public relations students as well as students from other majors and colleges.
Over the course of a couple days, the group visits advertising and public relations firms where they enjoy tours, presentations, and seeing some of the creative that each place produces. The Chicago trip allows the students the opportunity to learn about the industries, to network, and to connect with some of Grady's alumni who now live and work in Chicago. There's also some free time in the schedule for everyone to see and experience what a terrific city Chicago is.
"My favorite part of the trip is seeing how excited the students get about both Chicago itself and everything they learn about agency life from the industry people who host our visits. The trip really amplifies for our students how fun and creative advertising and public relations are and how much the people in those industries love their work."
– Jennifer Barnhart, PhD, Department of Advertising and Public Relations
New York City AdPR Maymester
AdPR students gain class credit and firsthand agency knowledge when they participate in the New York City Maymester class. The class gives students the opportunity to learn about the communications industry, develop case studies, and do a one-week tour of New York advertising agencies to meet and learn from professionals. The week in New York includes 3-4 agency tours a day, a networking mixer with Grady alumni, and time to explore the city and go on adventures! Some of the agencies that the class has visited in the past include:
Google
Twitter
360i
Porter Novelli
Fleishman Hillard
Grey Group
McCann-Erickson
Strawberry Frog
and many more!
"I highly recommend that ADPR students look into doing the New York trip. Not only will you get to visit a variety of agencies, but you'll also have the chance to connect with the strong UGA alumni network in New York, which I never even knew existed until I went on the trip. The biggest change in my view of the ADPR industry was how big of a factor agency culture is when it comes to finding a job in the ADPR industry. I liked seeing how agency dynamics differed between bigger agencies and more boutique ones. Since our days normally ended around late afternoon, I still had the chance to explore New York. Overall, super fun work-play trip that I would consider looking into!!"
– Nina Bayani, Public Relations Major, Class of 2021
"The New York Maymester really opened my eyes to the possibilities a Grady student has coming out of college and looking for work in New York City. It was always a dream of mine to work in NYC, but it never seemed completely possible to me until I visited and saw the large, successful alumni network Grady has in the city! I learned so much more about what I want to do and what I could do from just one week in New York. I highly recommend it to anyone who wants to live and work there some day!"
– Allie Bunting, Public Relations Major, Class of 2020