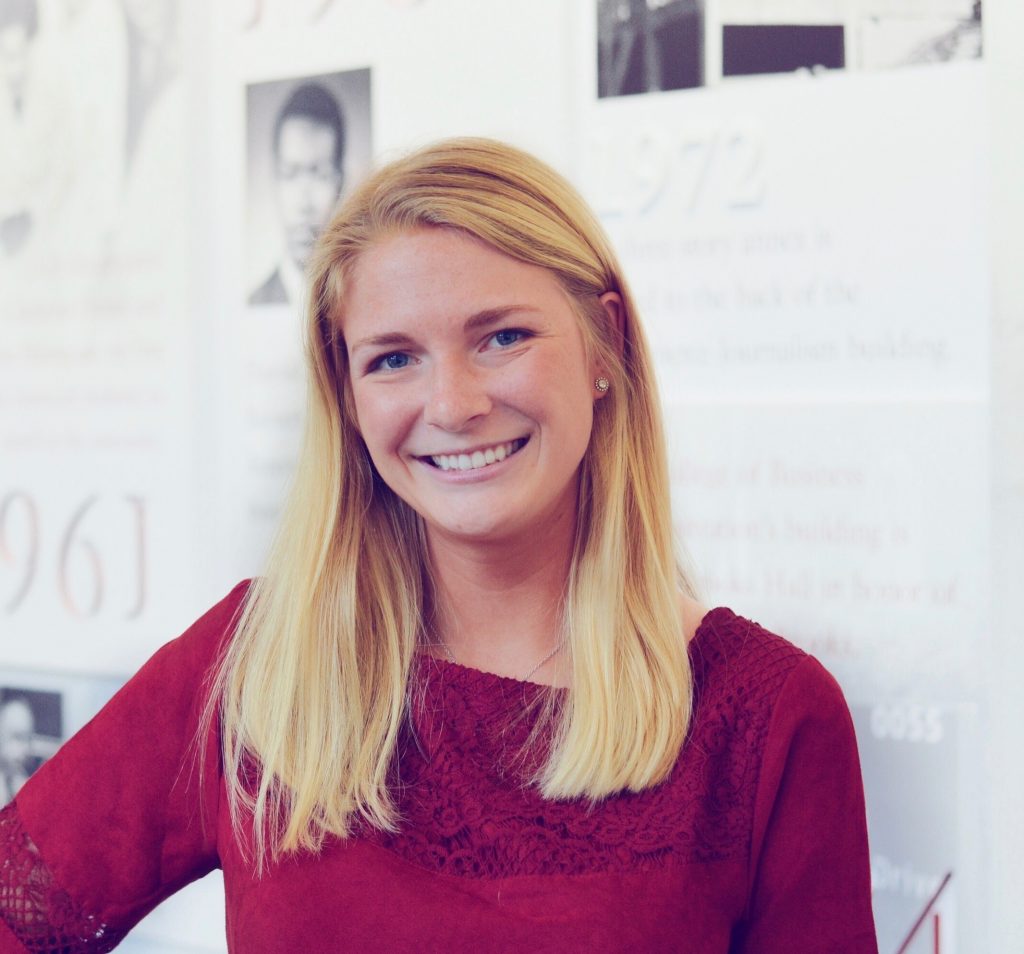 Name: Eva Whitley
Hometown: Canton, GA
Major: Advertising
Campus involvement:
I was the Director of Corporate Engagement for my marketing fraternity, Pi Sigma Epsilon. I was also a Fellow in the Institute of Leadership Advancement and volunteer with Extra Special People as a mentor got the People as a mentor for the Piranha swim team. Additionally, I'm involved with Shop With A Bulldawg and my sorority, Alpha Chi Omega.
What are your career goals?
I love to collaborate, plan, and organize, so for me project management is a great fit and a position I could see myself being in long term. My ultimate foal is to become a senior project manager. In this role, I would have the opportunity to lead the execution of highly impactful projects within Cox Communications. Additionally, I would be constantly challenged and have continual professional development opportunities. Outside of work, I want to have a family and be involved in community outreach through volunteering and community service.
What advice do you have for students who have the same career goals as you?
Get comfortable with being uncomfortable! Wayne Gretzky and Michael Scott said, "You miss 100% of the shots you don't take." Whether it's public speaking, going on that study abroad program by yourself, or applying to that leadership position you want, do it. I've found that the things I am most proud of accomplishing have been things that I was terrified to do and the more I do them the less scary they are. You will never get to where you want to be by sitting in your comfort zone!
What made you decide to apply to the Cox Communications LEAD Program? Describe the program and how it will help you accomplish your goals.
Cox Communications has always been on my radar as somewhere I'd like to work. I find the communication industry to be very interesting and it's constantly evolving. Cox is well known for their culture and the value they put on treating their customers and employees well. LEAD is a rotational leadership program focused on Project Management. It starts with two months of focused training followed by on-the-job training while serving as a project manager to get a fully rounded skill set. The emphasis put on training and development is something i was really looking for in a workplace and this program will give me relevant experience and puts me on track for a Senior Project Manager role.
What skills did you learn from your AdPR classes that will help you in your career after UGA?
One of my favorite things about being an Advertising major is that there is a huge emphasis on group work while working to achieve creative and at times, ambiguous objectives. This has helped me to get comfortable with ambiguity and pushed me to further develop leadership and organizational skills while working with others. Project management is similar to this because it involves managing time and quality of work while collaborating with a team.
Do you have any AdPR professors that made a difference in your college experience?
Last semester I took Digital Disruption (ADPR5990) with Glen Caruso and he has been one of my favorite teachers! Glen divides his time between teaching and working at Adobe and somehow manages to be incredibly dedicated to his students. Throughout the semester he scheduled hour-long phone calls with everyone in my class to talk about what we are passionate about and our career goals. He then worked to help us achieve those goals in every way he could. He also has friends from various industries come in to share their experiences and advice with us. He has a real passion for life and helping people and it shows in everything he does. I hope to embody this same passion in both my personal and professional life!
We are so proud of our seniors. Way to go, Eva!